Nancie
gave me these awards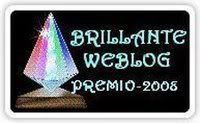 Got this award from
MEC
Thank you so much for the kind words!
Rules of this award are :
1. Put the logo on your blog.
2. Add a link to the person who awarded you.
3. Nominate at least 7 other blogs.
4. Add links to those blogs on yours.
5. Leave a message for your nominees on their blogs
And I'm passing on the award to :
CACA
- my very first online friend whom I become so very fond of,she writes good poetry.
Mari
- for never failing to do all those tags I pass on to her, for the blooming friendship that we have and because we are both Ilocanos at heart!
Juliana
of Julianas' lair-because she needs all the shine this brilliant award can give her to cheer her up.
Sheng
- for her daily visits and for being such a gorgeous mom.
Melisse
- I admire her for her super powers!
and lastly would like to return the favor to
MEC
, she was actually the one whom I took inspiration to blog my wedding preparation way back in 2005.

and to


Nancie- for the kind words and encouragement of the spirit.
I just feel so blessed indeed.